APARTMENTS IN WATERFORD NEIGHBORHOOD
Our Waterford Township, MI community is near shopping, dining, entertainment, and more! Our residents enjoy quick access to M-59 as well as a nearby location to US-24 and I-75 access, which grant you the opportunity to visit one of our favorite places to visit below! Take a tour of the city in a helicopter supplied by White Pine Helicopters, or stop by one of the best Thai restaurants in the area for some dinner with friends.
There are plenty of fun and exciting things to do in the area of Waterford Township, take a look below!
TOP 5 PLACES TO GO IN WATERFORD TOWNSHIP
Looking for a fun family outing in the summer? Check out the Waterford Oaks Waterpark!

This waterpark has many attractions such as a tropical wave pool, a children's water playground with more than 30 interactive activities, and a three-story group raft ride. Each pool is heated. They also have picnic areas that include grills, concessions, and a bathhouse.

The park is managed by Oakland County Parks and Recreation and has licensed lifeguards for your safety.

1702 Scott Lake RD Waterford Twp, MI 48328

Rustic Leaf Brewing Company was founded by Doug Neaubeck and he is also the head brewer. He named his brewery the Rustic Leaf because while attending a music festival, Doug found himself standing in a patch of clovers so he began to search for a 4 leaf clover. He didn't find a 4 leaf clover but he did find a 5 leaf clover which meant he was SUPER lucky! And that is how they found their name and logo. The clover can also be seen at the brewery, framed, and serve as a reminder that sometimes "you just need a little luck while going after your dreams." Check out their website today to find your new favorite meal!

7200 Highland RD Waterford Twp, MI 48327

White Pine Helicopters provide flight training, aerial photography, sightseeing tours, and rides! They have 6 different tours to choose from. Some of the most popular include the Detroit City Tour which lasts up to 50 minutes. This is the longest tour they offer and you will see some of the most popular features around the surrounding area. Another tour lasts up to 20 minutes and you will take you to see the beautiful lakes, parks, and water recreation areas close by.

Visit their website today to schedule your once-in-a-lifetime flight!

6544 Highland RD Waterford Twp, MI 48327

Love a challenge? Check out Escape Room Zone!

Escape Room Zone has 4 escape rooms to choose from, and you can choose your difficulty level: easy, medium, or hard. From escaping an alien spacecraft to making your way through a sinister morgue, these escape rooms offer a challenge and adventure perfect for a group of people in Waterford, MI. Learn more about the different rooms and adventures you can have by visiting the website.

Visit today! Make sure to arrive at your reservation 15 minutes early!

1490 N Oakland BLVD B Waterford Twp, MI 48327

One Night Stans first opened in the fall of 2018 by Stan Moore, who has been a fan of stand-up comedy for over 40 years. Since its opening, they have sold over 18,000 tickets and had over 100 comedians perform on their stage. In 2019, the club won the award for the Best Comedy Club from Click on Detroit! The club is 14,000 square feet and the seating arrangement makes it to where nobody has an obstructed view!

Visit their website today for showtimes and age requirements!

4761 Highland RD Waterford Twp, MI 48328

TOP 5 AMAZING PLACES TO EAT IN WATERFORD TOWNSHIP
Waterford is a driving force in culture, community events, and entertainment. This has attracted citizens from many different cultures. As a result, the city's dining scene is an eclectic fusion of local tradition and international flavor. These five must-try restaurants define Waterford's culinary culture, from laid-back bistros and cafes to innovative food with excellent service.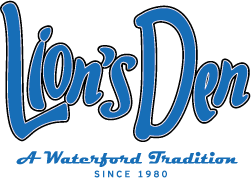 American
Lion's Den has been serving the community for over 30 years. They are known for their large menu (over 120 options!) and amazing customer service. Their Alibi Pizza was voted #1 by Detroit Monthly Magazine! When visiting, we suggest starting off with the Chicken Fingers and then ordering the Fish and Chips for your entree. They also have vegetarian options as well! Visit today!
4444 Highland Rd Waterford Twp, MI, 48328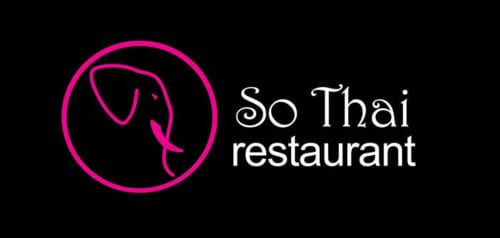 Traditional Thai, Sushi Bar
So Thai Restaurant is located across from the former Summit Place Mall next to ABC Warehouse. They have been voted one of the best Thai restaurants in the Metro Detroit area! Visitors recommend the drunken noodles or Pad Thai, we recommend starting out with the vegetable spring rolls and then ordering the flipped fried rice for your entree.
2553 Elizabeth Lake Rd Waterford Twp, MI, 48328



Mexico
El Patio Mexican Restaurant is an upbeat restaurant offering an extensive menu of traditional Mexican dishes including vegetarian options. We recommend starting out with the Chori Quezo and then ordering the Mexican Parrillada for your entree. For vegetarians, we recommend vegetarian fajitas.
7622 Highland Rd Waterford Twp, MI, 48327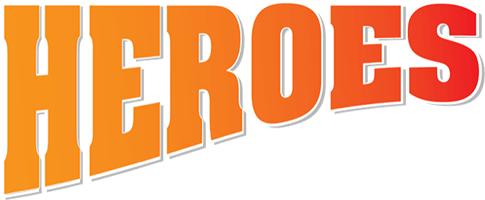 Barbecue, Sports, Beer
Heroes first opened in 1994 and have been serving delicious food in a casual atmosphere ever since. They have a very diverse menu, so even the pickiest of eaters will find something they like here! We recommend starting out with the deep-fried pickles to share and then ordering the BBQ rib and chicken combo for your entree. Be sure to check out their website for their daily and weekend specials!
998 W Huron St Waterford Twp, MI, 48328


Greek, Mexican, American
If you are looking for a variety look no further! Greek Jalapeno opened in 2010 and serves Greek, Mexican and American food. They have a full breakfast menu as well! We recommend starting out with the chips and queso and then ordering the Gyro platter for your entree! They have vegetarian options as well.
6636 Cooley Lake Rd Waterford Twp, MI, 48327


Testimonials
I have lived here almost two years and couldn't be more satisfied with my apartment!!! For the size and price it's perfect. The office staff is always friendly, and attentive to my needs. The maintenance is always quick to respond when I've had to put in for service. They are great!!!

- Anonymous
My leasing experience with Waterford Pines was absolutely spectacular. The office staff were all well informed, and answered each and every one (of my many) questions. The process was transparent and given in terms that were easily understood. I would highly recommend Waterford Pines for your housing needs.

- Anonymous
5 Star Review: . Gary was extremely helpful and thorough during the entire process, the other woman who would answer when I called was actually personable and kind, helpful even though Gary was the main person I spoke with. Jessica, the property manager, was really understanding and made me feel important the few times I spoke with her. I was recently approved and can't wait to move in

- Google Review
5 Star Review: Great place to live. The appearance is beautiful, staff is helpful and it is a great place to call home!

- Google Review
5 Star Review: Came out to take a tour with Nicole and was pleased with your property. I'm new to the area and this is the best place that I've seen to live. Love the amenities and the space in the apartment that I need is perfect for me. Thanks

- Google Review
5 Star Review: Gary was super knowledgeable when it came to the property and the area! I was late to the appointment and he stayed behind. Gary was very thorough and friendly! He showed and explained all of the differences between the apartments and answered every question I had! Honestly, it's comforting to know that we will be moving into a home where the employee is willing to go above and beyond. You don't see that much these days. Thank you Gary! Can't wait to move in!

- Google Review
5 Star Review: I just went in with my husband asking about apartment availability. The leasing agent was Gary Williams and he was so nice, and professional. To see a smiling face to end the year was very refreshing! He was very thorough with letting us know all the information about Waterford Pines and the application process and letting us know what we needed to do next. So just letting everyone know how pleasant the service was (and hopefully it works out to become tenants).

- Google Review
5 Star Review: My girlfriend and I love living at Waterford Pines! We have a beautiful fully upgraded unit and love how perfect the location is. Gary at the office is amazing and truly goes out of his way to meet my needs. We moved in during a stressful time, and Gary was there to assist us through the whole process.

- Google Review
5 Star Review: Gary in the office has been amazing during this entire process. He is very knowledgeable and very welcoming!! The maintenance staff has fixed any issue we had immediately. We also have wonderful neighbors who always say hello and are very friendly! Living here so far has been amazing!!! A very cozy community.

- Google Review
Molly Edson-Parlor There was a leak in our apartment on a Sunday when the office is closed, so I called the emergency maintenance number and Matt immediately called back and said he'd be here within 10-15 minutes. I don't think we waited even that long and he was here, fixed the problem, and was super polite. He is an excellent asset to the company. Thank you Matt for doing such a great job!

- Resident Review